• New national restrictions apply from 5 November, please consult government advice before planning to travel
For many of us in the UK, our knowledge of Swedish cuisine begins and ends at Ikea's food market. But if you've ever lingered there long enough to wonder why there are so many varieties of knäckebröd, marvelled at the proliferation of colourful cakes, or thrown a bag of dried elk snacks on top of your bargain bookshelves, then you'll know there's a lot more to Swedish food than those famous meatballs.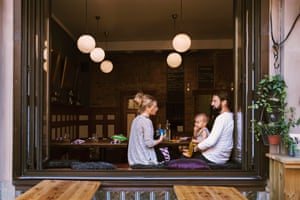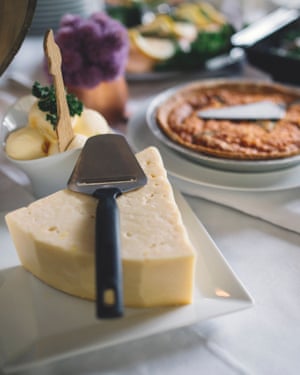 Sweden's national dishes are based around husmanskost, or home cooking, and include cheese pies, reindeer with lingonberry jam, pea soup, plenty of potatoes and (of course) pickled herring. Some of the country's longest-standing eateries have spent decades taking Swedish favourites and honing them to delicious perfection. Meanwhile, some of the country's top food markets are home to emerging chefs using fresh local ingredients to create innovative dishes that turn tradition on its head.
Like a chef who must learn the essentials of cooking before cracking out the liquid nitrogen and spherification kit, your foodie trip to Sweden should start with some of the traditional restaurants cooking up dishes you simply mustn't return home without trying.
Dinner at Pelikan, Stockholm, is an unmissable experience, especially for first-time visitors. Having occupied the same spot on Blekingegatan since 1904, its waistcoated waiters and wood-panelled walls haven't changed much in the last 100 years or so.
Luckily, the food remains timelessly tasty too, with a menu featuring comforting classics including slow-cooked pork legs and meatballs served with cream sauce and lingonberries. A set-menu grosshandlarmiddag, or wholesaler's dinner, features a hash of anchovies with eggs, boiled knuckle of pork, beer, coffee and chocolate truffle, all of which are served with equal flair – and you'll finish off with a schnapps.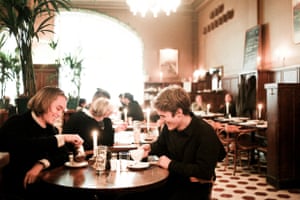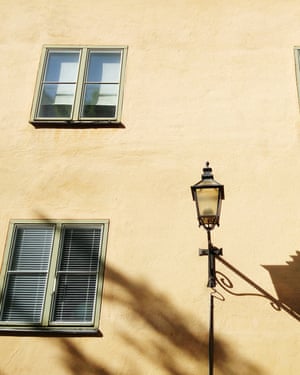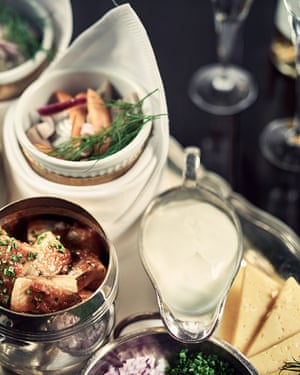 Tennstopet on Dalagatan in Stockholm – originally conceived as a place to eat pickled herring in style – also offers diners "food like it used to be". Specialising in seasonal game including wild duck, reindeer and bear meat, it's an iconic spot that's attracted writers, artists and poets to its tables – one of whom, Erik Axel KarIfeldt, was known for insisting on drinking champagne with his svartsoppa (black soup), made from goose blood.
Formerly a billiards parlour, the decor is deliciously ornate, making it the perfect setting for a cosy dinner filled with warming dishes that make the most of Swedish produce, including home-salted salmon with dill potatoes, cloudberry cheesecake and a plate of rådjurstartar – roe deer tartare with smoked egg cream and pine-shoot oil.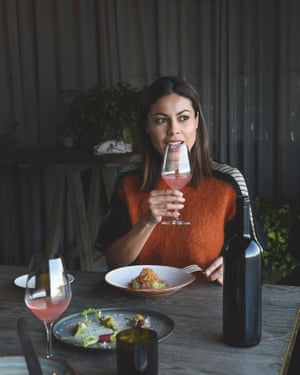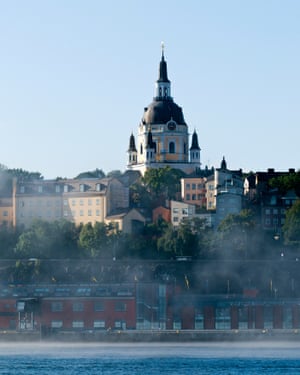 Despite the nation's dedication to warming meat and fish dishes, often accompanied by mounds of potato – a comforting necessity on chilly evenings – plenty of restaurants are embracing plant-based foods and sustainability. At Fotografiska, on Stadsgårdshamnen in Stockholm, you'll find an exhibition space for contemporary photography, academy, concert venue and restaurant wrapped up in one imposing building.
Having been awarded a Michelin green star for its focus on sustainability, Fotografiska prepares gastronomic twists on traditional fare using locally sourced produce. Dishes emerging from its "conscious kitchen" include potatoes in brown butter with lumpfish roe, baked onion with truffle, and a dessert of spruce parfait, birch granita and juniper meringue. With veg the star of the show, fish is served as a side dish.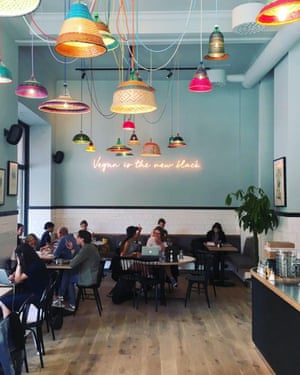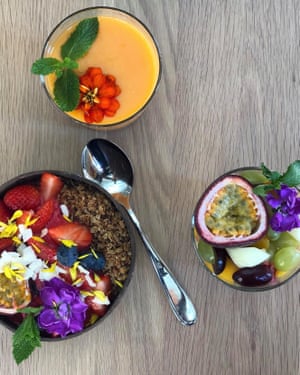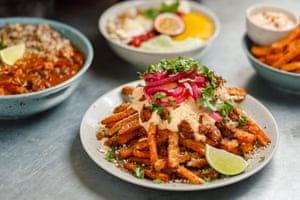 Meanwhile, at Mahalo – a cafe with branches in the Stockholm districts of Södermalm and Vasastan – offers an entirely plant-based vegan menu, ripping up the Swedish rulebook along the way. Diners can dig into dishes inspired by global flavours, with soy burgers and sweet potato fries sharing space on the menu with jerk-spice veggie stew, homemade falafel, and a range of Instagram-worthy smoothie bowls that radiate good health.
For a more traditional Swedish take on plant-based cuisine, Växthuset in Stockholm is hard to beat. Guided by the seasons, and dedicated to sourcing ingredients from local producers, it also uses Nordic preserving techniques such as pickling and fermenting to minimise waste. The result is a carefully curated selection of sublime dishes – its tasting menu includes smoked and dried kohlrabi with pickled chanterelles and artichoke cream; and beetroot with garlic fried tops, fermented apple yoghurt and carrot marmalade. It's enough to make your mouth water.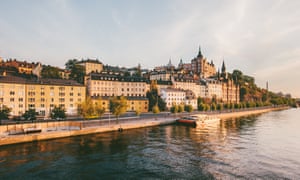 Food markets are also making their impact felt across Sweden, with many housing small kitchens that serve up a host of alternative dishes. These markets are the place to be for a casual and relatively inexpensive lunch, or to pick up produce from a slice of cheese to fresh shellfish or, for the brave, a tin of surströmming – although be aware that several airlines are said to have banned this renowned but pungent fermented herring from their flights because of the risk of a leak from the pressurised tins.
Stockholm's Östermalms Saluhall, founded at Östermalmstorg in 1888, is probably the best-known of Sweden's markets, but for the past four years its stalls have been located at a temporary venue while its historic and beautiful red-brick home was renovated. The good news is that the landmark building reopened this summer so now is a good time to see it in all its glory. Although a visit won't earn you any points for following the road less travelled, its reputation is well earned. Traders' produce is beautifully laid out under ornate wooden canopies, making a wander around the cavernous market hall a trip well worth taking your time over.
Sit-down meals are also a draw, including traditional open sandwiches from Nybroe Smörrebröd (generously filled shrimp sandwiches are so popular in Sweden, they have their own national day of celebration), and Scandinavian pastries from Paulas.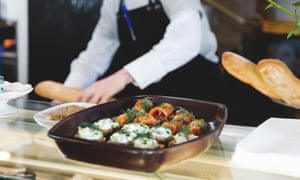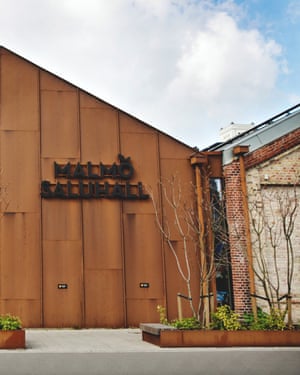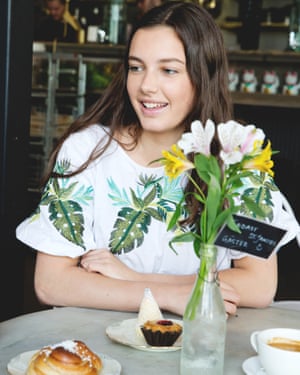 Heading to the south-west, Malmö Saluhall is a market with more of a global flavour. Describing itself as "a melting pot of culture, creativity and fun", fresh local produce is used to innovative effect. At På Ris, you'll find raw-fish delights such as Hawaiian poke bowls, created by the man credited with starting one of the first sushi restaurants in Sweden.
Holy Greens makes salad the star of the show by taking Swedish organic produce and adding Asian, Mediterranean and Middle Eastern influences to create healthy dishes with a twist. And lunch at Malmö Saluhall wouldn't be complete without a Favvo Glass ice-cream for dessert – the ever-changing menu of flavours includes blood orange and elderflower, and the house favourite, Baileys with hazelnut.
Smaller markets have plenty to offer, too: Visthusboden in Vellinge, to the far south, favours small-scale producers, and houses a dedicated dairy and bakery alongside stalls selling fresh and cured meats, cheeses and store cupboard staples from local suppliers, including award-winning mustards and barbecue sauces.
The colourful food scene in Sweden doesn't start and end with pickled herring – ubiquitous as it undoubtedly is. Take your time to put down the knäckebröd and explore, and you'll find a smörgåsbord of tastes as varied as the country's exquisite scenery.
Welcome to Sweden when the time is right
To find out more about Sweden's rich and varied cuisine, head to Visit Sweden were you'll find information on everything from food and drink festivals to bars, cafes and restaurants.
Get advice about travelling to Sweden, including the latest information on Covid-19 restrictions at gov.uk/foreign-travel-advice/sweden